Entertainment
Did Pete Davidson Do To Mac Miller What He Just Did to Kanye West?
After taking Kanye's shenanigans for months without striking back, Pete Davidson finally snapped and taunted Ye as he lay in bed with Kanye's ex-wife Kim Kardashian.
Skete's behavior has reminded people that he was accused of a similar move when he began dating another rapper's ex.
The word is, Davidson sent Mac Miller photos of Pete and Ariana Grande after he began dating the pop star, who used to be with Mac.
Kanye made reference to that shortly before Pete finally snapped on him.
.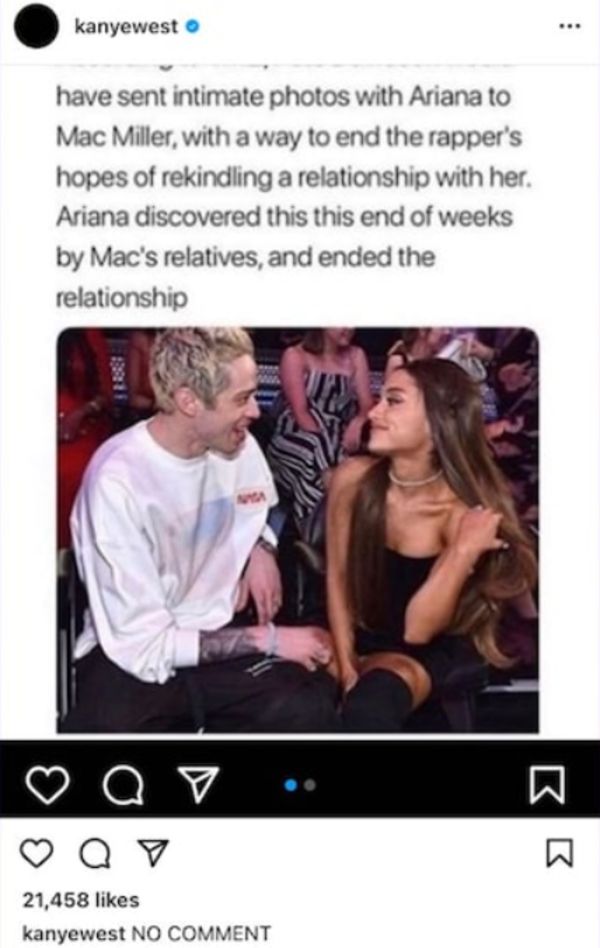 In that case, Ariana didn't know Pete had sent the photos to Mac and when she found out (after Mac died) she broke up with Pete.
At least that's the story.